Home » Fuel Filters
Fuel Filters
Fuel filter is a filter in the fuel line that screens out dirt and rust particles from the fuel, normally made into cartridges containing a filter paper.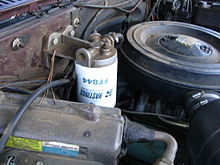 Fuel filters serve a vital function in today's modern, tight-tolerance engine fuel systems. Fuel filters also improve performance, as the fewer contaminants present in the fuel, the more efficiently it can be burnt. This is usually a case of simply disconnecting the filter from the fuel line and replacing it with a new one.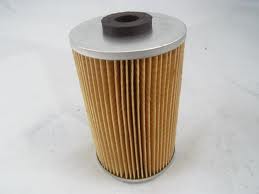 Some filters, especially found on diesel engines, are of a bowl-like design which collect water in the bottom (as water is more dense than diesel). The water can then be drained off by opening a valve in the bottom of the bowl and letting it run out, until the bowl contains only diesel. Many fuel filters contain a water sensor to signal to the engine control unit or directly to the driver (lamp on dashboard) if the water reach the warning level. It is especially undesirable for water in fuel to be drawn into a diesel engine fuel system, as the system relies on the diesel for lubrication of the moving parts, and if water gets into a moving part which requires constant lubrication (for example an injector valve), it will quickly cause overheating and unnecessary wear.